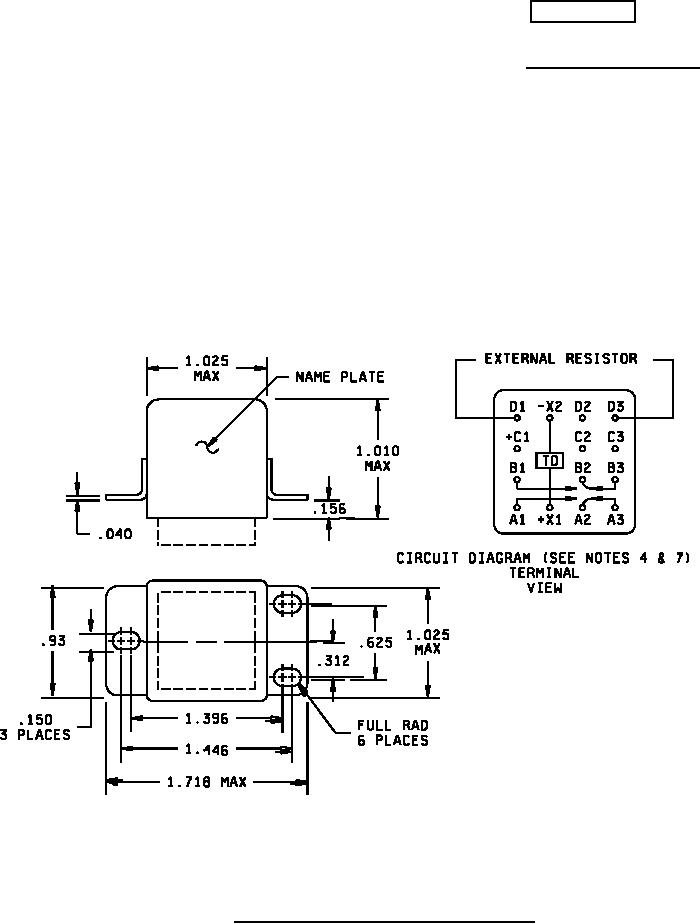 INCH-POUND
MIL-PRF-83726/30J
26 February 2013
SUPERSEDING
MIL-PRF-83726/30H
18 June 2012
PERFORMANCE SPECIFICATION SHEET
RELAY, HYBRID, TIME DELAY (ON OPERATE), CLASS B, TYPE I,
HERMETICALLY SEALED, DPDT, 10 AMPERES, ADJUSTABLE TIME
DELAY (EXTERNAL RESISTOR), 0.1 TO 500 SECONDS
This specification is approved for use by all Departments
and Agencies of the Department of Defense.
The requirements for acquiring the relay described herein shall
FIGURE 1. Outline dimensions and configuration of relay.
AMSC N/A
FSC 5945
For Parts Inquires call
Parts Hangar, Inc
(727) 493-0744
© Copyright 2015 Integrated Publishing, Inc.
A Service Disabled Veteran Owned Small Business