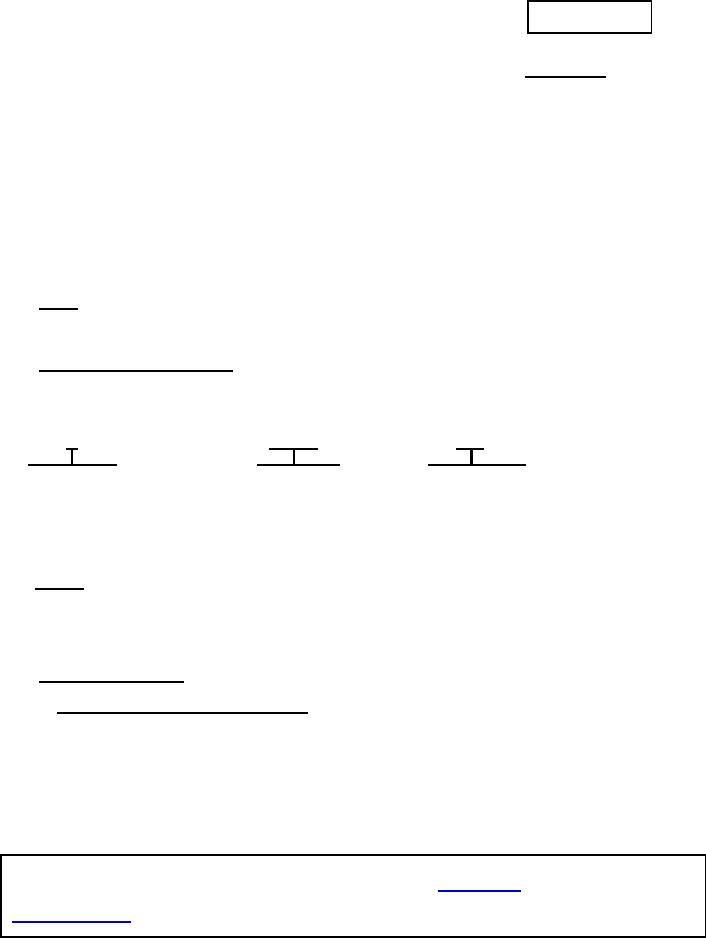 INCH-POUND
MIL-DTL-83729C
05 April 2013
SUPERSEDING
MIL-DTL-83729B
14 June 2002
DETAIL SPECIFICATION
CHOPPERS, ELECTROMECHANICAL
GENERAL SPECIFICATION FOR
This specification is approved for use by all Departments and
Agencies of the Department of Defense.
1.
SCOPE
1.1 Scope. This specification covers the general requirements for electromechanical choppers (see
6.5
),
hereinafter referred to as choppers, designed to convert direct current signals to modified square waves of the same
frequency as, and bearing a definite phase relationship to, a driving sine or square wave of alternating current.
1.2 Part or Identifying Number (PIN). The PIN should consist of the letter "M", the specification sheet number, and
an assigned dash number (see
3.1
) as shown in the following example:
M
83729/1
-001
M prefix
Specification
Dash number
designator
sheet number
2.
APPLICABLE DOCUMENTS
2.1 General. The documents listed
in this section are specified in
sections 3
and
4
of this specification. This
section does not include documents cited in other sections of this specification or recommended for additional
information
or as examples. While every effort has been made to ensure the completeness
of this
list, document
users are cautioned that they must meet all specified requirements
of documents cited in
sections 3
and
4
of this
specification, whether or not they are listed.
2.2 Government documents.
2.2.1 Specifications, standards, and handbooks. The following specifications, standards, and handbooks form a
part of this document to the extent specified herein. Unless otherwise specified, the issues of these documents are
those cited in the solicitation or contract.
Comments, suggestions
or questions on this document should be
addressed to DLA
Land and Maritime, ATTN:
VAT, Post Office Box 3990, Columbus,
OH 43218-3990, or e-mailed to
relay@dla.mil
. Since contact information
AMSC N/A
FSC 5945
For Parts Inquires call
Parts Hangar, Inc
(727) 493-0744
© Copyright 2015 Integrated Publishing, Inc.
A Service Disabled Veteran Owned Small Business