MILITARY SPECIFICATION SHEET Solenoid, Electrical; Class 2 (Machine run)., Cal .30, 24 volt DC, 4.5 AMP Max.
MIL-S-1210912
31 October 1968
The complete requirements for procuring the Solenoid described herein shall consist of this document and the issue in effect of Specification MIL-S-12109.
This specification is mandatory for use by all Departments and Agencies of the
Department of Defense.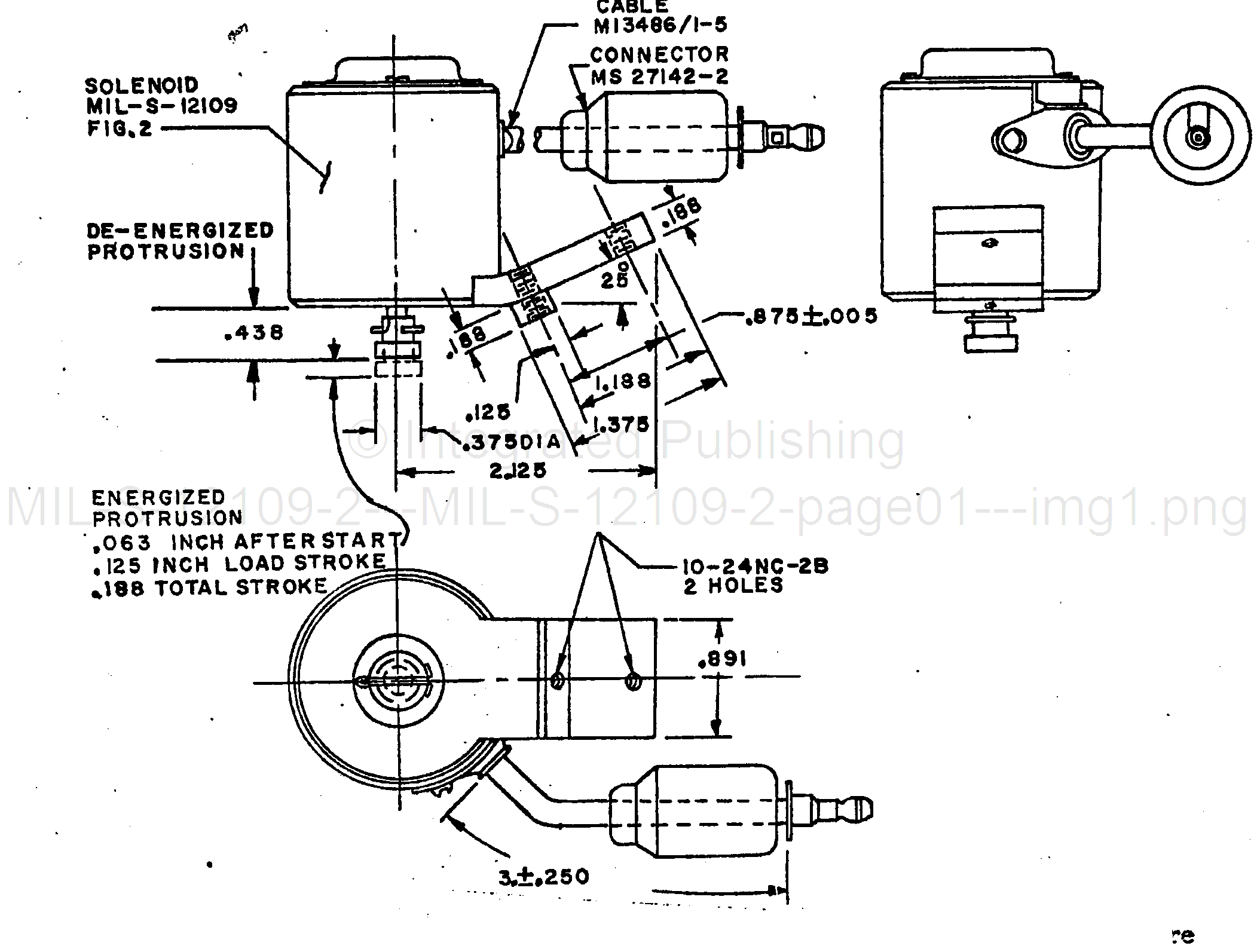 Note: Dimensions are in inches. Unless otherwise specified, tolerance are +.010 on decimal, +20
on angular dimensions.
FSC-5945


For Parts Inquires call Parts Hangar, Inc (727) 493-0744
© Copyright 2015 Integrated Publishing, Inc.
A Service Disabled Veteran Owned Small Business