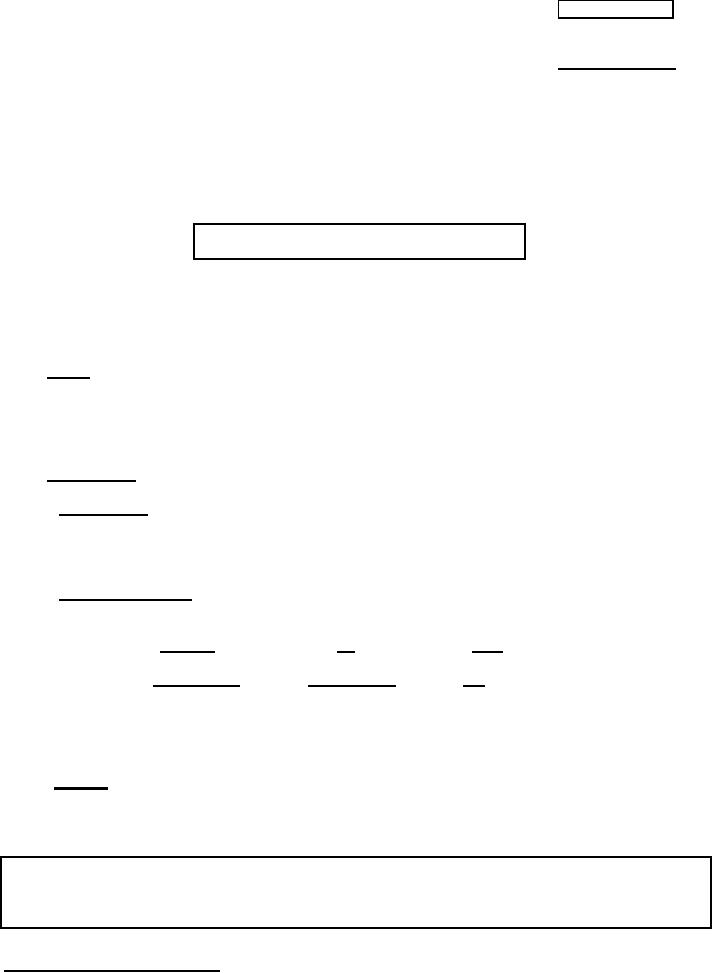 INCH-POUND
MIL-DTL-26126C
15 February 2002
SUPERSEDING
MIL-R-26126B(USAF)
10 May 1994
DETAIL SPECIFICATION
RELAYS, ELECTRICAL, OVERVOLTAGE, DC,
GENERAL SPECIFICATION FOR
Inactive for new design after the date of this
document. No superseding specification.
This specification is approved for use by all Departments
and Agencies of the Department of Defense.
1. SCOPE
1.1 Scope. This specification covers the general requirements for dc overvoltage sensing relays for
use in electrical applications. Relays covered by this specification are capable of meeting the electrical
and environmental requirements when mounted directly to the structure of aircraft, missile, spacecraft,
ship, and other primary vehicles or in ground support and shipboard equipment. Other ratings may be as
specified (see 3.1).
1.2 Classification.
1.2.1 Classification. Relays are to be classified as follows:
Type I - Electromagnetic, sealed.
Type II - Hybrid, hermetically sealed.
1.2.2 Military part number. The military part number is to consist of the letter "M," the basic number of
the specification sheet, and an assigned dash number (see 3.1) as shown in the following:
/1
-101
M26126
|
|
|
|
|___
|
Specification
Specification
Dash
designator
sheet number
number
2. APPLICABLE DOCUMENTS
2.1 General. The documents listed in this section are specified in sections 3 and 4 of this
specification. This section does not include documents cited in other sections of this specification or
recommended for additional information or as examples. While every effort has been made to ensure the
Beneficial comments (recommendations, additions, deletions) and any pertinent data which may be of use
in improving this document should be addressed to Defense Supply Center, Columbus, Post Office Box
3990, Columbus, OH 43216-5000, by using the Standardization Document Improvement Proposal (DD
Form 1426) appearing at the end of this document or by letter.
AMSC N/A
FSC 5945
DISTRIBUTION STATEMENT A. Approved for public release; distribution is unlimited.
For Parts Inquires call
Parts Hangar, Inc
(727) 493-0744
© Copyright 2015 Integrated Publishing, Inc.
A Service Disabled Veteran Owned Small Business